Application:
Outdoor P10mm Football Stadium Led Banner Screen Display Outdoor IP65 Aluminum Cabinet are the most durable design of led stadium perimeter for outdoor use, it's durable, reliable and easy to use, widely applied for all kinds of football, basket ball stadium.
Features and Advantages:
Mechanical
Quick-service modules. Module / cabinet change time <1 min, without affecting running system – i.e. hot-swappable.

Mechanism for access gates at several locations (optional), with no signal interruption.

Mechanical connectors to align the system, and minimise gaps between cabinets.

Black non-glare finishing on face-plate, and black/dark neutral colours on cabinet.

Weather-protection to IP-65 (front) and IP-54 (back) standard. 


Rubber louvers front and top to protect cabinets from impact and players from injuries

Transport casing designed for efficient storage and shipping (for transportable systems).
Content Control / Data Interfacing
Optional: Individual control of brightness, gamma, colours of every single pixel/ module/cabinet.

Default images (auto-switch feature) installed and enabled (set to static shared-rotation) in case of total connection loss with server.

System viewed and operated as one single screen by control software.

Control signal connection via two redundant feeding points. Fibre optic data cabling from dedicated controller locations to the two return side corners.

Data ring loop configured; if one connection fails an automatic switch activates data source from the opposite section.
Electrical
European-voltage system (220-240V, 50Hz).

Single-PSU-failure tolerant concept.

Heavy, high flex rubber cabling for cold enviroment outdoor use.

EMC protection to highest EU standards and regulations.
Parameters
| | | |
| --- | --- | --- |
| Brightness | nits | 6000 |
| Color temperature | deg.k | 3200 ~ 9300 |
| Viewing angle - Horizontal | deg. | 160(+80/-80) |
| Viewing angle - Vertical | deg. | 160(+80/-80) |
| Cabinet weight | kg | 50 |
| Cabinet width | mm | 960 |
| Cabinet height | mm | 960 |
| Cabinet depth | mm | 150 |
| Cabinet area | sq. m. | 0.92 |
| Cabinet material | | Cold Steel |
| Aspect ratio | | 4:3 |
| Ingress protection (Front/Rear) | IP | IP65/IP54 |
| Operating temperature range | deg. C | - 20 to 50 |
| Operating humidity range | HR | 10% to 90% |
| Pixel type and configuration | R/G/B | SMD 3in1 |
| Pixel pitch | mm | 10 |
| Pixel matrix per cabinet | | 96x96 |
| Pixels per cabinet | | 9216 |
| Lines per meter | | 100 |
| Pixels per sq. meter | | 10000 |
| LEDs per sq. meter | | 10000 |
| Recommended minimum viewing distance | m | 10 |
| Colours | | 281trillion |
| Gray scale | Levels | 65536 levels per colour |
| Brightness control | Levels | 100 |
| Digital processing | bit | 16 |
| Frame rate | Hertz | 60 |
| Display refresh rate | Hertz | 1920 |
| Input voltage | VAC | 110/240 |
| Input power frequency | Hertz | 50/60 |
| Input power (max/avg) | Watts per sq.m | 960/330 |
| MTBF | Hours | ≥10000 |
| Lifetime (50%Brightness) | Hours | ≥100000 |
| Module brightness uniformity | | <5% |
| Blind spot rate | | <0.0001 |
| Earth leakage current | mA | <2 |
| Red wavelength | nm | 623 |
| Green wavelength | nm | 525 |
| Blue wavelength | nm | 470 |
| Panel input format (with video processor) | | VGA,DVI,SDI,YPbPr(HDTV),Composite,S-Video,TV |
| Data interconnection | | CAT6 cable/Fiber |
| Operating system | | Windows(XP/Vista/7/8/10) |
| Control distance | | Up to 180 meters by CAT6 cable, single fiber up to 15 kilometers. |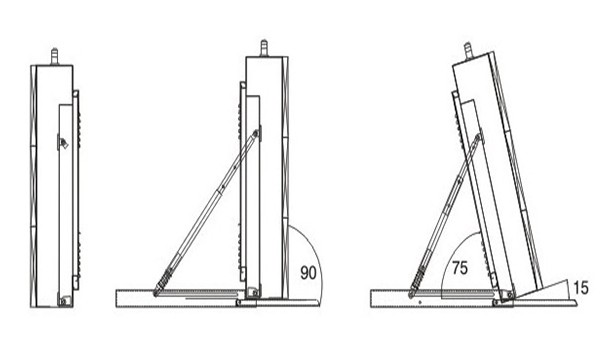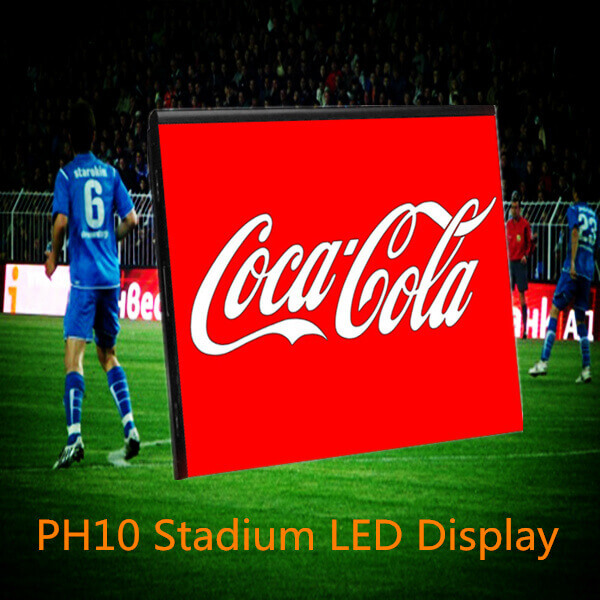 TAG:
sport perimeter led display